Services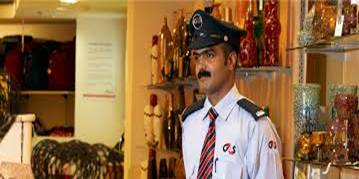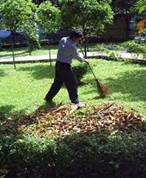 The following services are undertaken as of date

Security guard Services
Door to Door Subscription Collection Services
Cleaning/ Sweeping Services
Subscription Online payment facility : (RTGS)
At this time the RWA is providing services from srl# 1 to 4, only. Service under serial Number 5 is under review. Out of the four, only the security Guard Services and " Door to Door subscription collection service" are on a permanent basis as follows.

There are two main Gates under security coverage (Gate #6 and 11) and the Guard deployment is as follows:

GUARDS DEPLOYMENT: 7 GUARDS
| | | |
| --- | --- | --- |
| Gate # 6: | One Guard 24/7 | (Two Guards 12 hrs each) |
| Gate # 11: | Two Guards 24/7 | (Total 4 Guards 12 hrs each) |
| NIGHT Patrol : | ONE Guard | 8 pm to 8 a.m |
SERVICES OF RWA BEING AVAILED
BY THE MEMBERS OF
RWA D BLOCK (D-61-135) SAKET (Regd.)
www.rwadblocksaket.com
We, the RWA Resident members of D Block (D-61-135) Saket, are paying monthly/Yearly subscription as per the decisions of the General Body during its regular annual/Half yearly meetings. We are availing the following services organized by our RWA to our satisfaction.
1) Security Guards services – 24/7 (6 Guards), and one Patrol Guard (Night 12 Hours only) – traffic management and security, the need for which has been necessitated by the opening of Gate # 3 of Saket Metro Station inside RWA's area by DMRC since Sep 2010.
2) Surveillance Services by CCTV cameras 24/7 (16 Cameras). More cameras in pipeline.
3) Sweeping and cleaning services of back lanes and parks by one sweeper hired by the RWA.
4) Collection services: RWA has also an office boy to collect monthly subscriptions from door to door, issue receipts and maintain collection records and also to carry out other office routine work.
5) RWA also approaches higher authorities with issues related to Electricity, Delhi Jal Board, Traffic Police, DMRC, DDA, Delhi Govt. and MCD etc. RWA visits their offices and files RTIs with due follow ups etc.

Cleaning services and Day Guard services:
Based on approval by General Body on October 18, 2015, two employees were hired by RWA as follows:
One person to Clean the D Block Service Lanes and all surroundings on an a 8 hour schedule 0900-1800

Duties of sweeper:
| | |
| --- | --- |
| | Remove Dogs poo, Clean Service lanes, Clean up children park and Green Patch, Remove Garbage heaps left by MCD sweeper, Clean up Margs 7,8,9 and 10. Clean gate no 6 & 11 surroundings. Any additional duties assigned by Governing body members from time to time. |
NOTE:
The above services were commenced on March 1, 2016, by the Governing Body on an experimental basis with the understanding that each member will pay Rs. 1000/- per year (additional to subscription) to meet the additional cost of the above two staff members hired temporarily through the Guards contractor.
IN THE EVENT THE MEMEBRS DID NOT PAY THESE SERVICES WILL BE DISCONTINUED
FACILITATING PAYMENT OF SUBSCRIPTION ONLINE
Subject to approval by the General Body, the Governing Body is now considering to institutionalize an on-line "Subscription Payment "facility whereby members can pay the subscription online. This will save a lot of ground work by the staff and will help members to make payment from the comfort of their homes.

RTGS DETAILS ARE GIVEN BELOW
NAME OF BANK: ORIENTAL BANK OF COMMERCE

Bank Address: Opposite PVR Anupam Cinema Complex Saket, New Delhi-110017
Account Name: Resident welfare Association D Block (D-61-135) Saket
(M) 98110-53113 /97185-06683/ 98113-34352

Account Number: 03562191011878
IFSC Code: ORBC0100356
MICR Code: 110022029

If you pay by RTGS you must inform RWA your Name, transaction Number with Date and Amount to enable easy identification and updating of records.

If you pay by Cheque Please write your name, Address and Mobile Number on reverse of cheque.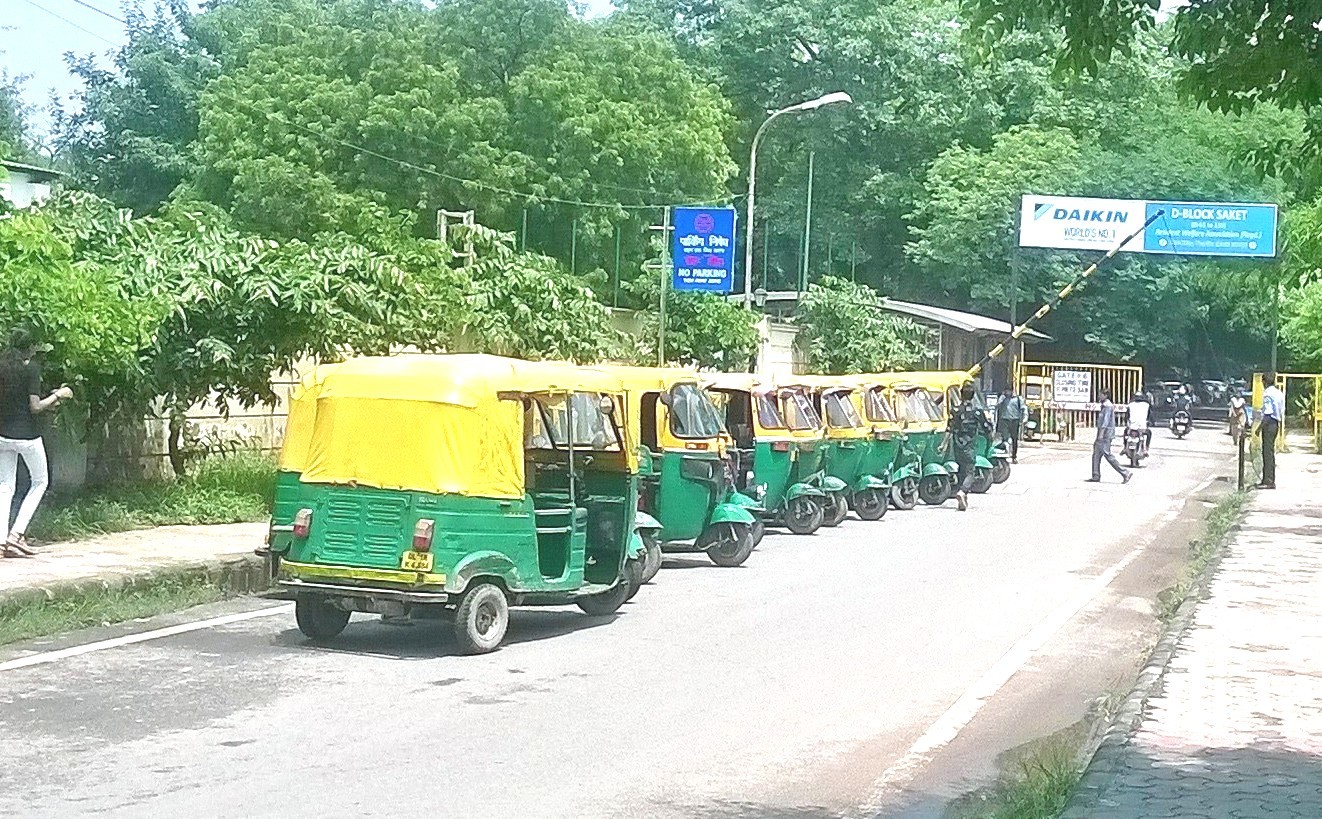 With the operationalization of Saket Metro on Sep 3, 2010, our RWA faced a serious problem with two way traffic going through our D Block residential area. We were facing traffic jams everyday because the Gurgaon and Nehru place bound traffic took the liberty of passing through D Block. We made several representations to DCP Traffic (south) and also Public Grievances commission in June 2013. We got the final relief from Public Grievance Commission in December 2014. Whereby we could efficiently Manage the traffic from MB Road entering our D Block.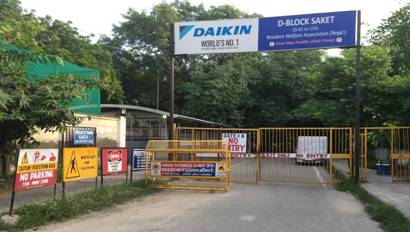 To make the control even more effective we installed barriers at gates 6 and 11 to keep the commercial traffic out of the residential area to save residents and senior citizens from ill effects of noise, Dust and smoke pollution.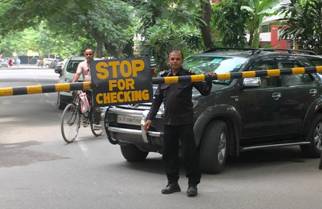 We are thankful to DMRC, SHO, DCP Traffic (S), Sh. TK Malhotra (President AAUI) and Public Grievance Commission, GNCT Delhi for their support on this issue